News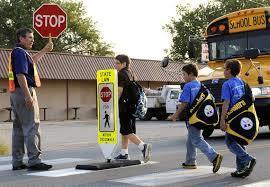 I would like to take a moment to ask for everyone's help with traffic safety. Please park your car in a legal space to pick up or drop off your child. Arrive early in the event...
Welcome to Parkview for the 2018-2019 school year! We are excited to announce the opening of our Two-Way Dual Immersion Program starting in Kindergarten and First Grade. We are...
SEE ALL NEWS
LIVE FEED
Cara Comstock
6 days ago
La recaudación de fondos de chocolate de la escuela Parkview PTA comienza el 28/09. La clase que vende más chocolate se ganará una fiesta de pizza o helado. Los fondos proporcionan excursiones y actividades interesantes para los estudiantes.
Cara Comstock
6 days ago
The Parkview PTA chocolate fundraiser begins 9/28. The class that sells the most chocolate will earn a pizza or ice cream party. Funds provide field trips and engaging activities for students.
Cara Comstock
6 days ago
La miembresía del comité de maestros y padres comienza hoy! Sea parte de este importante comité por solo $ 8.00. ¡Cada miembresía proporciona $ 2 para los fondos de viaje de la clase!
Cara Comstock
6 days ago
Parkview's PTA drive starts today! Join PTA for only $8.00. Each membership provides $2 toward classroom field trip funds!
Cara Comstock
10 days ago
¡La Noche de Regreso de Kindergarten es esta noche a las 5:30 en Parkview! Espero ver a todos nuestros padres de los estudiantes de kinder esta noche.
SEE ALL POSTS